"This could be the best Non-Traditional provider of a business-focused speed-to-market in engineering delivery organizations." - PM, Interoperability
Are you seeking dramatic speed-to-delivery, higher precision, integrated workforce, and data fabric for 15% the cost of an RFP and 15% of operational costs?
"We must find a partner that makes the use of SoSE, MBSE, and AI as our "normal way of doing business." - Executive Director, DoD
Many acquisition and engineering organizations and programs are mandating INTEROPERABILITY! With 30 years of interoperability planning, design, and fixed-price delivery of complete systems, we have the answer: proven and approved governance platform without lock-in for engineering, MBSE, software, and AI (with IBM Watson).
What if you can get INTEROPERABILITY or AI SUCCESS at 15% of the price of an RFP or DIY project?
What is your experience with modernization, and did it affect your competitiveness? Are you "up and running" in months (or years)? Was it fully adopted by the workforce, enjoying multi-disciplinary team collaboration, and managing tasks and data across organizations? You can now gain systems and services interoperability, decision optimization, concurrency, and change management with live and online ecosystem management proven in industry, primes, and government.
What about your Global Configuration? For the first time, view and share your global configuration and manage every element, service, interoperability, and cybersecurity at any point in time, and deliver it as a package for gate reviews. Get our special techniques on top of industry standards only found embedded in successful deliveries. Avoid tool lock-in and achieve the #1-rated governance platform used by the largest global industries and agencies. All of this can be operated on your network from your data center or ours for a low monthly investment with an industry-first guarantee. What is the value of all of this to you? What happens if you do not achieve it? Need more? Contact us or try our Menu Page.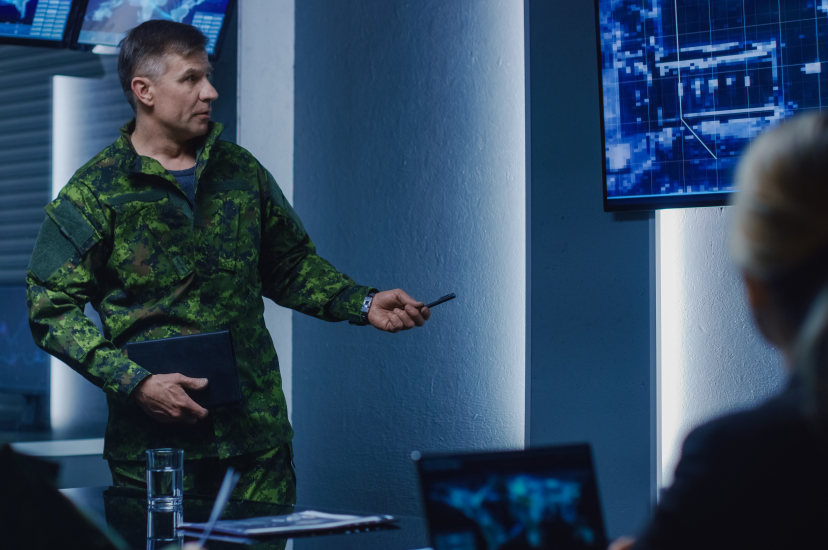 Defense, Aerospace, and Industrial Production
Justification:
"We need to boost Program speed and precision 300%, lower rework, and achieve INTEROPERABILITY and even "Interchangeability" to gain victory. We need a discrete plan that can be executed and operational quickly. We also need real acquisition and management of the AI we need in our systems. How do we manage that as well?
Urgency:
"Our Programs/Projects take too long, and our current approach creates rework and cost overruns. Our AI approach needs fast adoption at the desk-level, outsourced data mining services, and available data scientists."
Speed to Discovery, Scientific Research, Public Health
Justification:
"We must boost consumer ratings, lower costs, and predict future needs. We must gain new insights and optimized decision support. We need innovation expertise for new integrated capabilities in urgent care."
Urgency:
"The cost of "modernizations by RFP" is unacceptable, and we must pursue SaaS and cloud for remote access and collaboration. AI machine learning and deep learning must lead to competitive advantages."
Innovation Development, R&D
Justification:
"We seek new IP from an R&D partner for our mid-term plans, including engineers with new ideas and university & industry partnerships."
Urgency:
"We must innovate from within and create an 'innovation engine' to defeat rising competition, cost restrictions, and regulatory changes. We need an innovation general contractor to integrate and implement from a number of vendors. A menu of innovations from an independent R&D lab could also be very attractive."